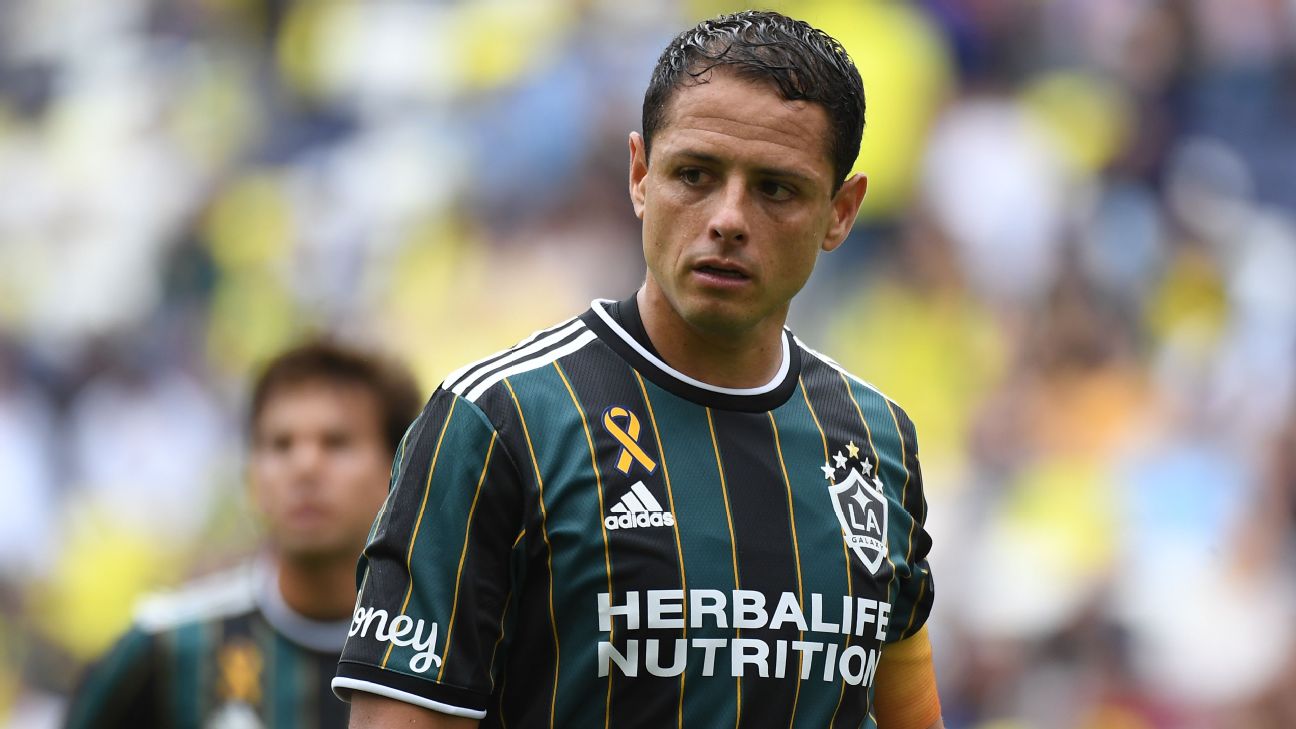 LA Galaxy coach Greg Vanney reprimanded Javier Hernandez on Wednesday after the star striker revealed his injury status ahead of the team's first match of the season on Saturday.
While participating in a live stream on Twitch, Hernandez commented on his availability for the Galaxy's upcoming game, saying: "Am I going to play in Dallas? No, I'm still recovering from my injury. I'm going to be between 2 to 5 more weeks out because we have to be very careful with the recovery to avoid relapses."
- Stream on ESPN+: LaLiga, Bundesliga, more (U.S.)
That didn't sit well with Vanney, who said while it wasn't earth shattering that Hernandez had shared the extent of a hamstring injury he picked up in preseason, it wasn't ideal either.
"I think at the end of the day, Players sometimes get out in front of it and want to let fans and other people know how they're doing," Vanney said at a press conference. "But ultimately there is a way and a time and a place to give that, because it's also about the opposition, game management, game prep, all those kinds of things.
"It's not earth shattering in this situation, but in different circumstances these things could be very important information that you give to the other team or the opposition that you don't necessarily want to be doing."
The Galaxy were supposed to open the regular season on Feb. 25 at the Rose Bowl in Pasadena against MLS champions LAFC, but that game was postponed until July 4 due to severe weather that hit southern California over the past week.
Last season, Hernandez scored 18 goals in 32 regular season games for the Galaxy, who made the playoffs and won their first match before losing to crosstown rivals and eventual Cup winners LAFC in the quarterfinals.