The March International window has come and gone and for many of Europe's current strugglers, it's make or break time to avoid a potential drop from their respective division.
European sides such as Leeds United, Hoffenheim, Valencia, and Troyes are in danger of falling out of their respective leagues this spring, with several U.S. men's national team Players and eligible prospects that could be pondering their next moves at club level.
Yunus Musah as remained a first-team regular for Valencia during the La Liga season, but the Spanish club is in a worrying moment heading back to league play. Valencia sits 18th in the La Liga table, with five points separating 12th through 19th places.
The English Premier League relegation scrap will continue this weekend with four points separating 12th through 20th. Leeds United is right in the middle of it, sitting only two points clear of the bottom three. Tyler Adams' injury will likely keep him sidelined for most of it, forcing Weston McKennie and Brenden Aaronson to step up.
John Brooks, Erik Palmer-Brown, and Ian Harkes are also in major trouble with their respective clubs this spring as the schedule gets shorter and shorter over the next six-to-seven weeks.
Here is a closer look at Players who are in the middle of a relegation fight:
---
Yunus Musah, Valencia
---
Valencia's La Liga campaign began with high aspirations under Gennaro Gattuso, but has since spiraled out of contract with 12 matches to play.
Musah has logged 23 appearances for the Spanish club this season, registering two assists, but Valencia has struggled for consistency throughout it. The 20-year-old has continued to play a large role as Valencia tries to pull itself out of the bottom three.
Ruben Baraja is five matches into the job as new manager and will need Musah to be impactful for a chance of staying in Spain's top-flight.
---
Tyler Adams, Leeds United
---
Leeds United remains well in the relegation fight in the English Premier League and unfortunately for manager Javi Gracia, he won't have USMNT midfielder Tyler Adams for the time being.
A hamstring injury forced Adams to miss USMNT duty in March and will now reportedly sidelined the 24-year-old going forward. Adams has made 24 league appearances for the Yorkshire club this season, gelling in nicely with the aggressive nature of the EPL.
There has been no timetable for Adams' return this season, but a long-term absence is not good for the Lilywhites going forward.
---
Weston McKennie, Leeds United
---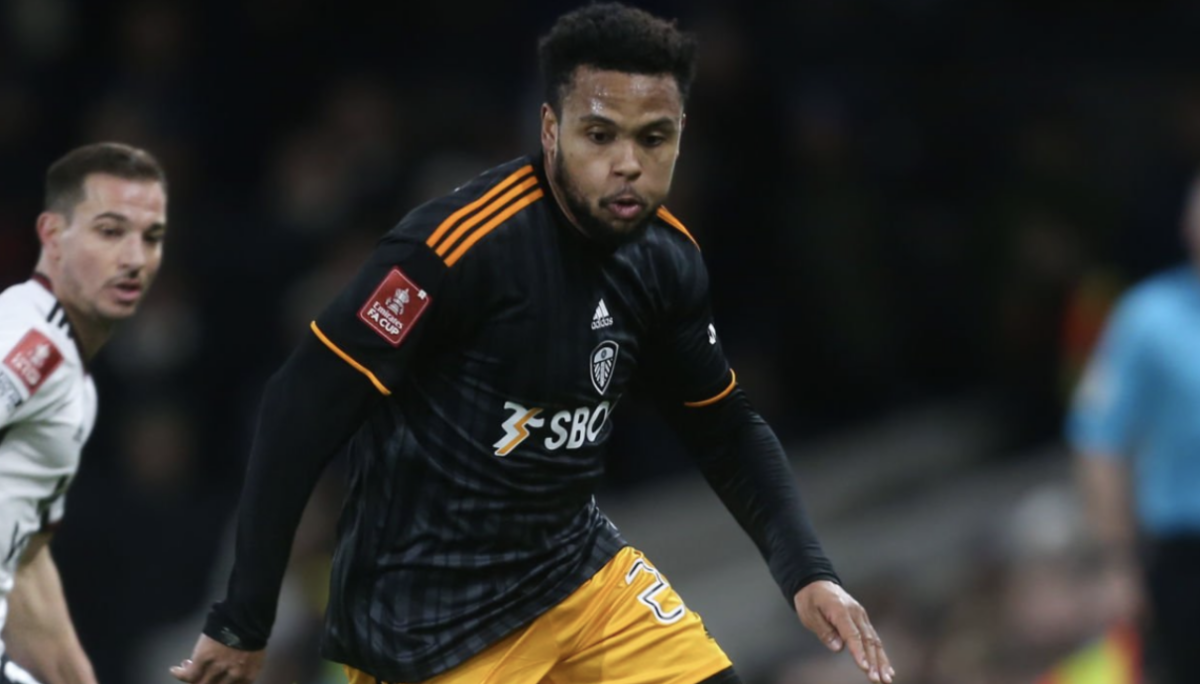 Weston McKennie was acquired by Leeds United to add a strong work rate to its midfield and the 24-year-old will need to deliver more of that for the historic club.
Leeds United sits two points clear of the relegation zone heading back into league play this weekend with 11 matches to play. McKennie arrived on loan and since has made eight league appearances for the club.
With Adams sidelined for most of the next few weeks, McKennie's role will certainly grow alongside Marc Roca in midfield.
---
Brenden Aaronson, Leeds United
---
If Leeds United wants to move away from the relegation zone, scoring goals will be a key for the club.
Brenden Aaronson has only tallied one goal in his debut EPL campaign, while also adding two assists in 26 league appearances. The 22-year-old was sidelined for parts of the winter, but returned prior to the March international window before joining the USMNT.
Aaronson scored in the USMNT's 7-1 rout of Grenada and should return to Elland Road with a boost of confidence. However, relegation from the EPL could see Aaronson's stay at the club short-lived.
---
John Brooks, Hoffenheim
---
Hoffenheim snapped its 15-match winless run prior to the March international break and veteran defender John Brooks was a major part of that key result.
Brooks, 30, helped Hoffenheim leapfrog its way out of the bottom three with a 3-1 win over Hertha Berlin. The veteran centerback has made six appearances for Hoffenheim after joining from Benfica in January, bringing a new presence to Pellegrino Matarazzo's backline.
Hoffenheim is only two points clear of automatic relegation and will need Brooks' leadership to try and escape a drop to the second-tier.
---
Erik Palmer-Brown, Troyes
---
Erik Palmer-Brown has continued to rack up the minutes with Ligue 1 side Troyes this season, but the club's shaky position in the table could lead to a future move for the American defender.
The 25-year-old has been a consistent performer in Troyes' backline, logging 28 appearances to date, and continuing to develop as an all-around centerback. Troyes is 18th in the Ligue 1 standings, three points from safety with 10 matches to go.
An 11-match winless run in league play won't help Troyes chances, but a huge six-pointer against Auxerre this weekend could provide a major spark for the club.
---
Ricardo Pepi, FC Groningen
---
Pepi has been a key contributor for FC Groningen this season, scoring nine goals and adding three assists in 21 league appearances. The Augsburg loanee is already linked for a move from the Bundesliga this summer, but Pepi's focus will remain on Groningen after an impressive USMNT window.
---
George Bello, Arminia Bielefeld
---
Arminia Bielefeld suffered Bundesliga relegation last May and very well could drop to the German third-tier this May if things don't improve.
George Bello has been in-and-out of the squad this season, totaling 16 appearances in the 2. Bundesliga. The former Atlanta United homegrown suffered a frustrating start to his life in Germany last season and will do everything he can to help Arminia Bielefeld avoid a second-consecutive relegation in the coming weeks.
Arminia Bielefeld sits outside of the relegation places on goal differential.
---
Gianluca Busio, Venezia
---
Similar to Arminia Bielefeld's struggles in Germany, Italian Serie B side Venezia is also in threat of suffering a second-straight relegation.
Gianluca Busio and his teammates sit 16th in the 20-team Serie B table, currently occupying one of the two relegation playoff places. Busio has been sidelined since March 2 and will be rushing to get back to action with Venezia's survival hopes in the balance.
Busio has made 22 appearances in league play, but has yet to score or assist this season.
---
Tanner Tessmann, Venezia
---
21-year-old Tanner Tessmann has enjoyed a positive individual campaign despite Venezia's struggles for most of the season.
Tessmann has scored two goals in 24 league appearances, taking another step forward in his overall development. The former FC Dallas midfielder has played several different roles under Paolo Vanoli and could be shuffled around in hopes of sparking Venezia upward.
---
Ian Harkes, Dundee United
---
Dundee United enjoyed plenty of success in its return to the Scottish Premiership last season, but the 2022-23 campaign has gone drastically different.
The Tangerines sit bottom of the SPFL table with only 22 points earned through 29 league matches. Veteran midfielder Ian Harkes signed a one-year deal last summer to stay at Tannadice Park and has remained doing everything he can to keep Dundee United from avoiding a drop back to the Scottish Championship.
Harkes, 27, has made 22 league appearances, scoring one goal and adding one assist. The former D.C. United product has four league matches to go before the SPFL relegation schedule begins.
---
Who on this list are you most interested in seeing make a move?