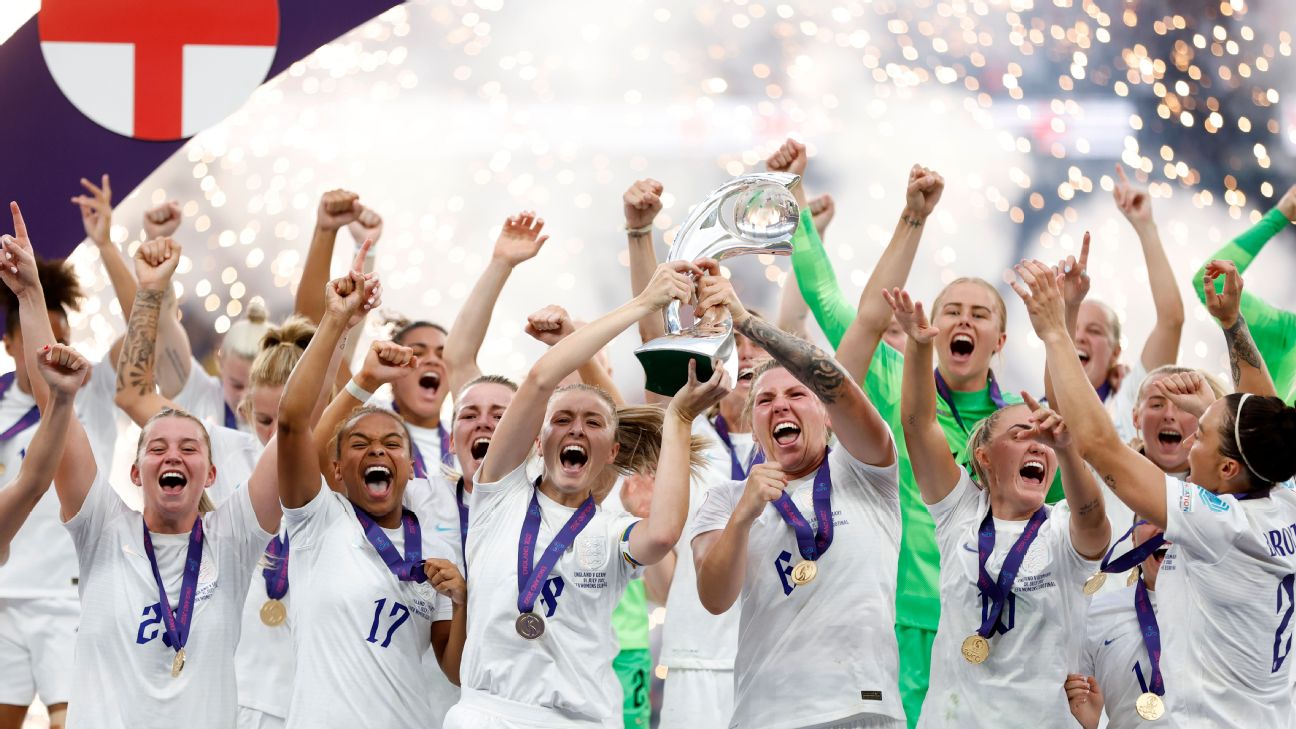 Switzerland will host the 2025 Women's European Championship, European football's governing body UEFA said on Tuesday.
In October, UEFA said it had received four bids to host the tournament, including bids from France and Poland as well as a joint bid from Denmark, Finland, Norway and Sweden.
Ukraine had also expressed interest in hosting the event before the Russian invasion.
"This is a historic day for Switzerland, the SFA and women's football," Swiss FA president Dominique Blanc said in a statement.
"This major step will shape the development of women's football at all levels."
"The tournament will take place over four weeks in June and July 2025 at the planned venues of Basel, Bern, Geneva, Zurich, St. Gallen, Sion, Lucerne and Thun," the Swiss FA added.
The previous edition of the tournament was held in England in 2022, where the hosts won the title after beating Germany in the final at Wembley Stadium.
Last year's tournament, which was postponed by a year due to the COVID-19 pandemic, had a projected global cumulative live viewership of 365 million, while a record crowd of 87,192 were at Wembley for the final.