Everton have been slammed by Jamie Carragher as being the "worst-run club in the country".
The Liverpool legend famously grew up as a Toffees supporter and made a similar comment last year on Sky Sports' (opens in new tab) Monday Night football, which according to him, Everton reached out to confront him over. With the club currently 19th in the table and level on points with bottom-placed Southampton, however, Carragher reaffirmed his stance.
The comments drew plenty of debate on social media – not least from fans of lower league teams mentioning how poorly clubs like Southend United and Crawley Town are run.
"Everton are the easiest touch in the Premier League," according to Jamie Carragher
Carragher said that he agreed that the time was probably right for Lampard to part with the club but stated that the current malaise on Merseyside was not wholly the manager's fault. 
"I think a decision had to be made," he said. "I always feel with a manager, if you've got a similar record to the guy before – so Rafa Benitez was on a similar sort of run, one win in 12 or something like that – you can't complain then when the club decide to make a change, when you've got a similar sort of record.
"What the killer's been for Frank especially is that Everton have become such an easy touch. Not just Frank but those players especially. That group of players is not good enough, that's obvious: but they shouldn't be bottom of the league. 
"And what's the absolute killer is that Everton that I always associate from when I was a child and when I played against them… I always associate them with that tough place to go, uncompromising, aggressive… they're an easy touch[, now]. They're the easiest touch in the Premier League. If you're on a bad run, you want to play Everton."
Sky showed on-screen graphics of recent clubs to beat the Toffees. Everton were shown to have been the only team that West Ham United had beaten in their last eight Premier League games, Bournemouth in their last 11 and Southampton in their last nine. Everton were also one of two teams that Wolverhampton Wanderers have beaten in their last 10: the other being West Ham.
"I've just said that it was right to change the manager," Carragher continued. "But nobody knows a football club better than its own supporters. The supporters haven't got banners in the crowd for Frank Lampard – they've got them for [owner] Farhad Moshiri and the board.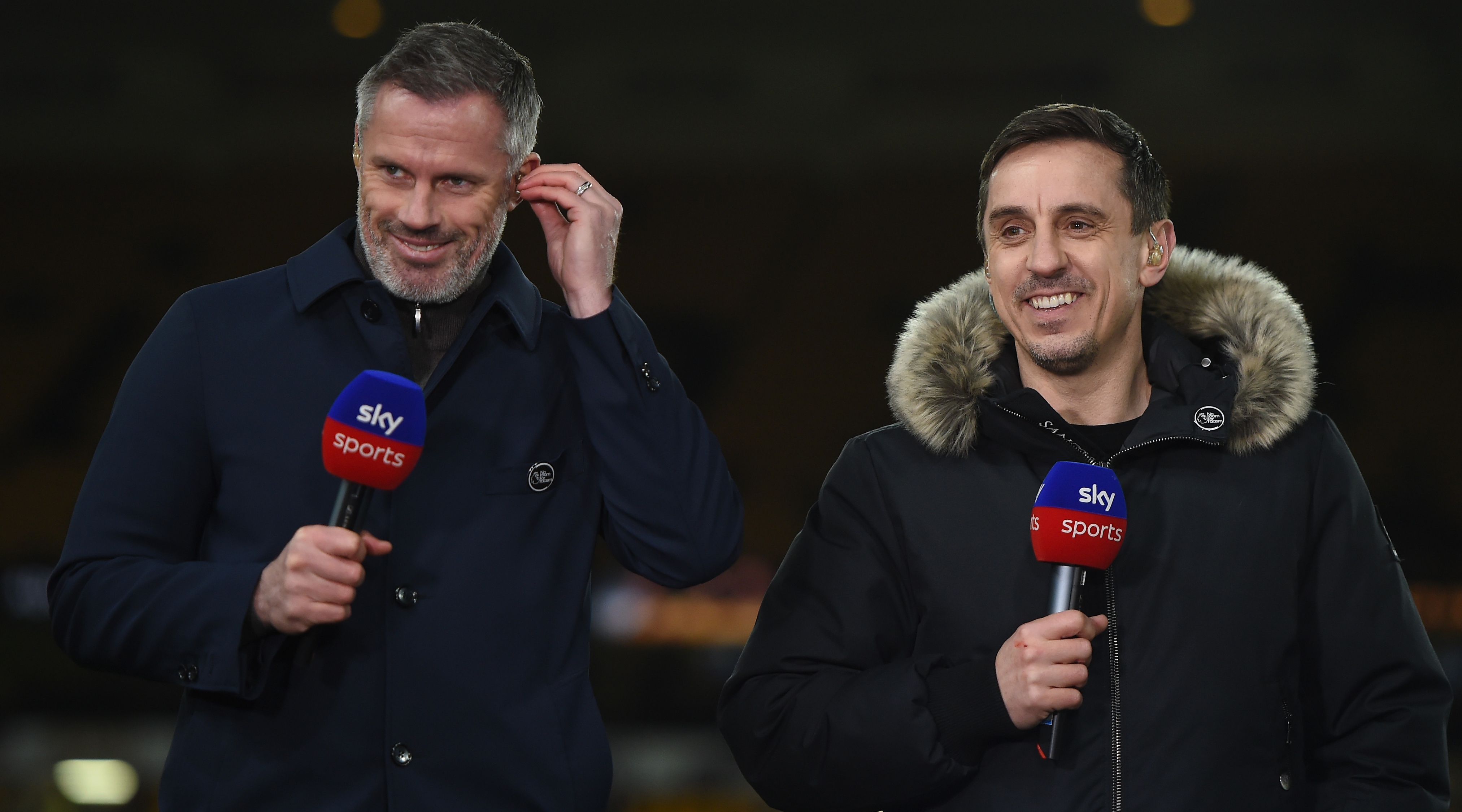 "I said on this programme about six to 12 months ago: Everton are the worst-run club in the country. And it wasn't a flippant remark, I believed it. And I'm not saying that as an ex-Liverpool player. I'm saying it as an ex-Everton fan. 
"When I made that comment, Everton got in touch with me. And I actually admired it that they're actually on the front foot trying to defend their club. OK, we sometimes say things in the media and people come back at you. 
"But I didn't think I was wrong when I said it then – and I don't think I'm wrong when I've said it now."