Argentina great Lionel Messi has reiterated that Sunday's final will be his last appearance at a World Cup.
The 35-year-old was in inspired form as he helped the Albiceleste beat Croatia 3-0 in Tuesday's semi-final with a goal from the penalty spot and a dazzling assist for Julian Alvarez. (opens in new tab)
"It's my last World Cup," he said after the game.
"It's impressive to end up playing a final. There's a long way to go for the next one, there are many years and surely because of age I won't get to it." 
The World Cup is the only major honour missing from Messi's trophy cabinet after an illustrious career from one of the greatest players of all time.
Messi reached the World Cup final in 2014, but Argentina suffered a heartbreaking 1-0 defeat to Germany in extra time.
"It's the sixth (World Cup) final that Argentina is going to play and I'll have played in two," Messi said.
"Hopefully this time it ends up another way."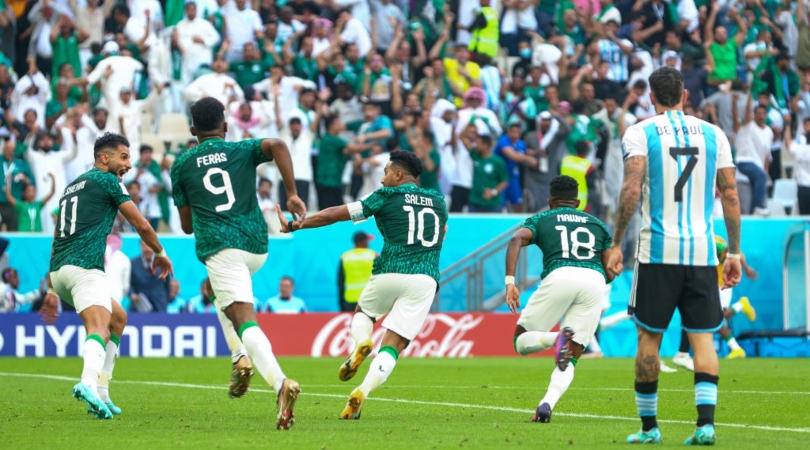 Messi has been in superb form in Qatar and is the joint-top scorer along with France's Kylian Mbappe on five goals.
"Personally I'm very happy, I'm enjoying it a lot and I'm happy that I'm able to help my squad make things happen," he said.
Argentina's campaign got off to an ominous start when they suffered a shock 2-1 defeat to Saudi Arabia, but Messi claimed that the humiliating setback may have helped the squad. (opens in new tab)
Lionel Scaloni's side recovered to top their group ahead of Poland, Mexico and the Saudis, before beating Australia 2-1 in the last 16, knocking the Netherlands out in the quarter-finals on penalties following a 2-2 draw, and thrashing Croatia 3-0.